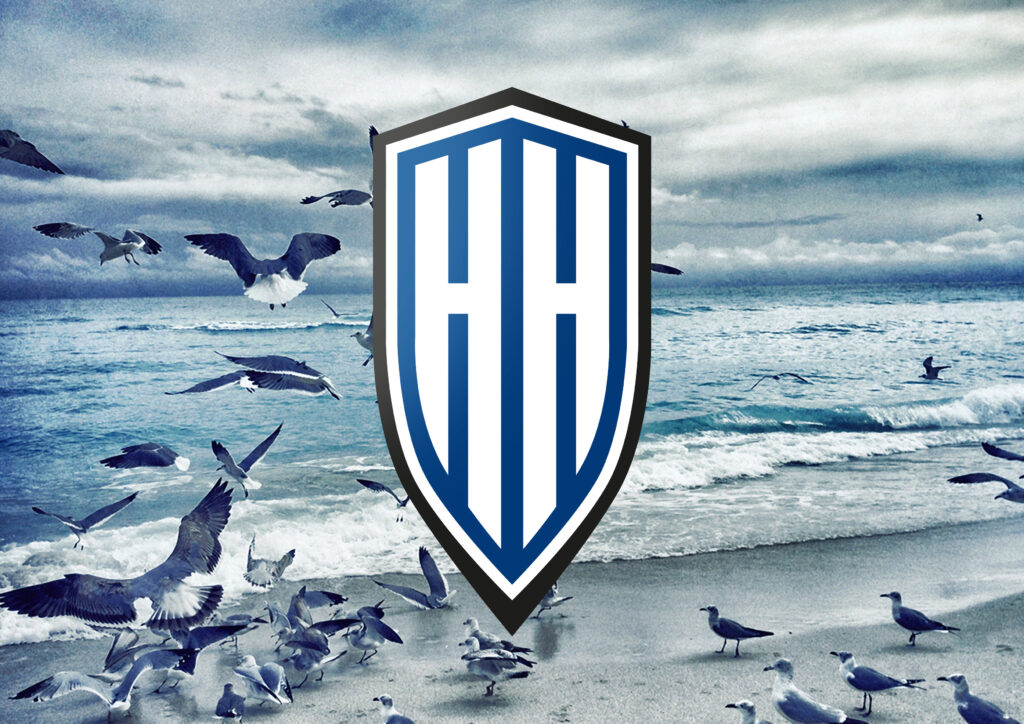 The Port of Experiences
The Harbour House crew, comprised of resolute explorers traveling the world of indulgences, bring back new discoveries from their voyages all the time. The people involved live the goals. And CP9 expresses them through a consistently developed and skillfully maintained image. From the interior of the Harbour House to the audience impacting activities and attractions.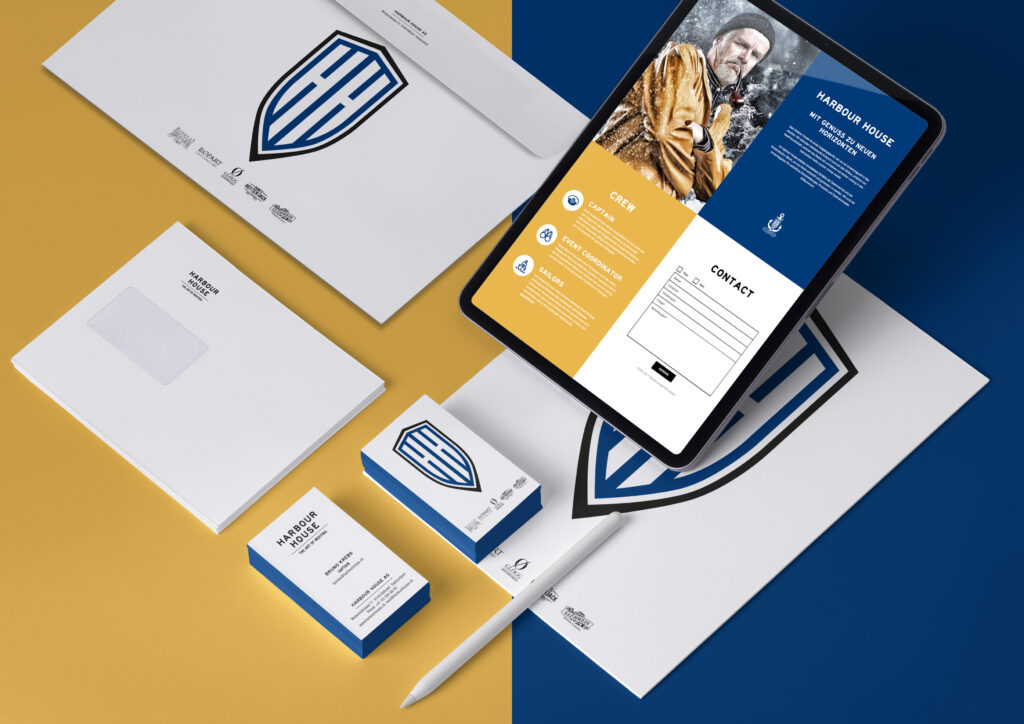 Consistency in Diversity
Communication expresses messages verbally and visually. The CD Manual defines the framework. The corporate identity is reflected in the logo, the image language, the tone and the overall design. The business premises provide the foundation. The products, interesting concepts or services allow people to relax and enjoy the experience.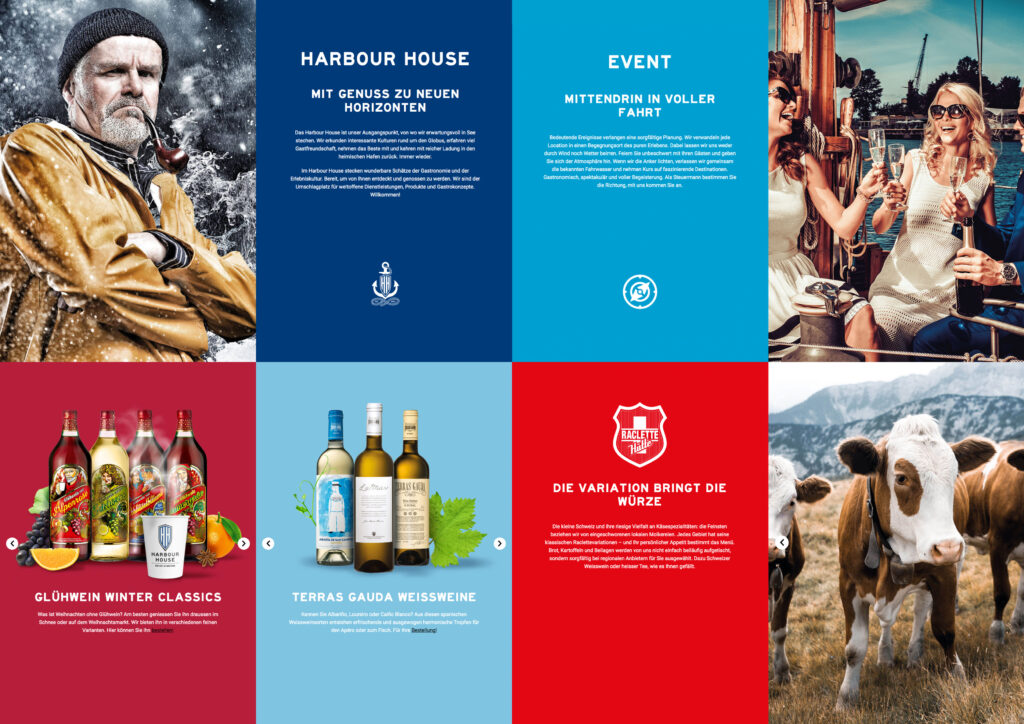 The Entire World on the Web
A refreshing breeze always feels good. For the Harbour House, CP9 opens the doors and beckons visitors to come in and take a casual stroll through the venue. The web shop allows them to take delicious delights home with them. The newsletter shares the latest about the House of Tasty Discoveries. An initial insight that whets the appetite for more.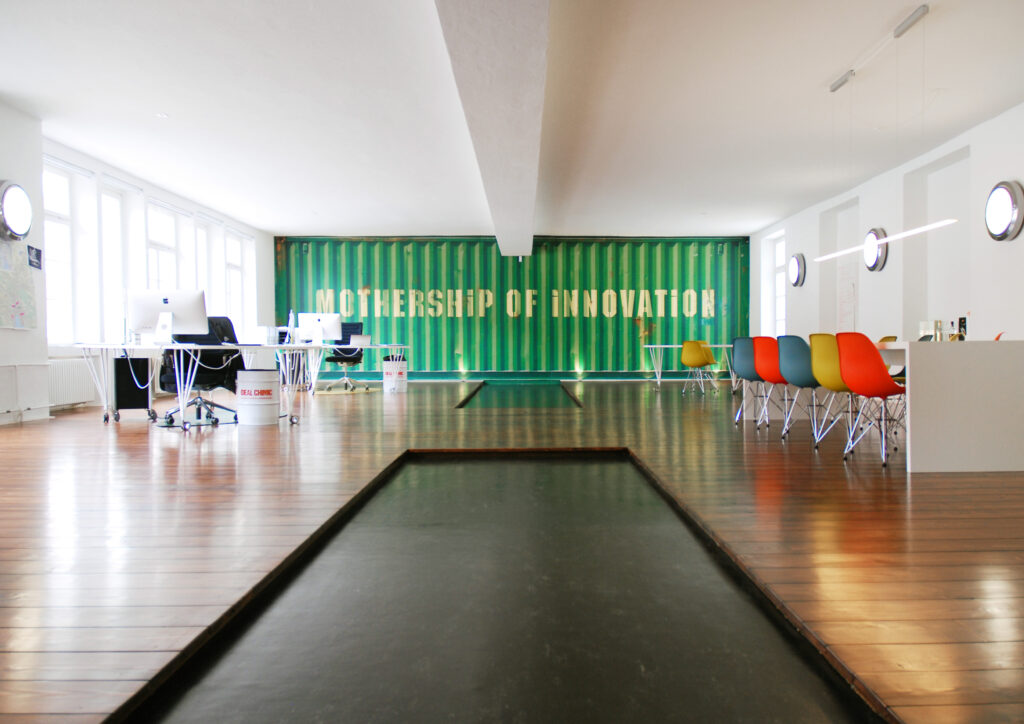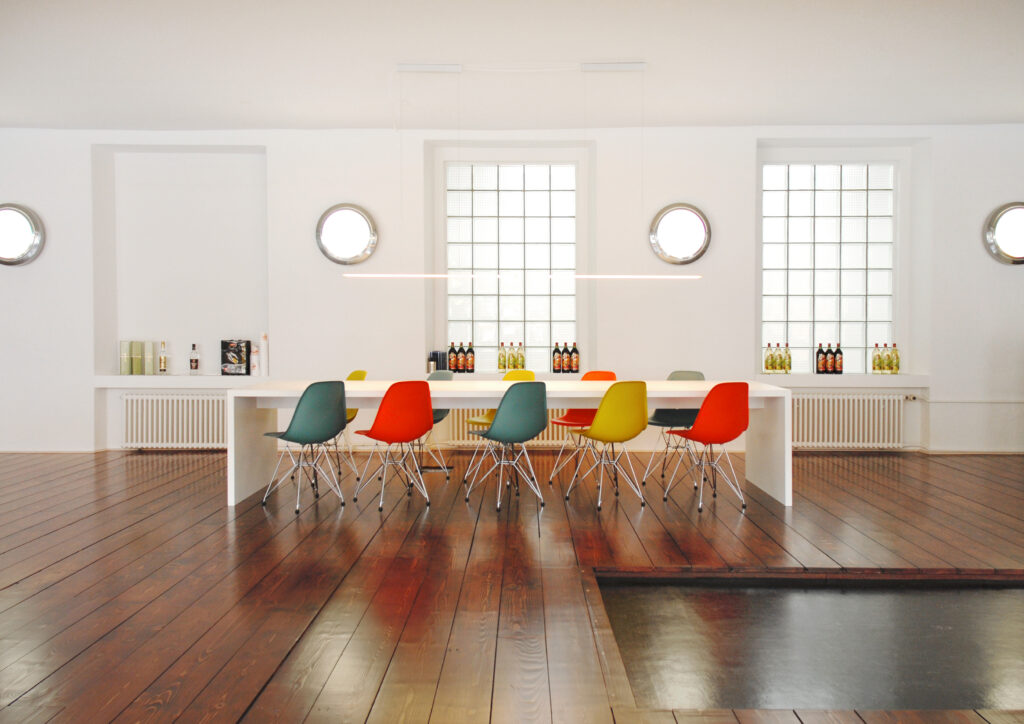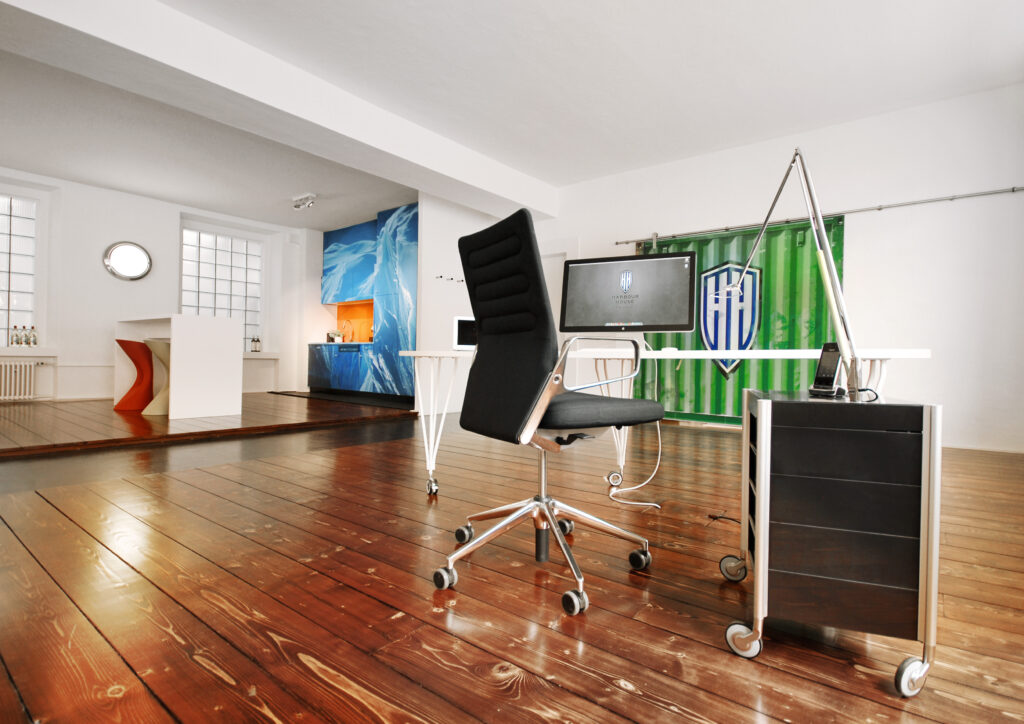 Indulgent Gourmet Worlds
Alpine, Iberian, Scandinavian, urban, uncomplicated, completely rustic or dramatically different? CP9 creates a wide range of concepts that generate enthusiasm among people at numerous locally and regionally beloved events. Or they are tailored for and exclusively used at customer events, along with compelling, service oriented staff. This is also part of the House specialties.